Parents/Grandparents Blessing - Hand-Lettered Custom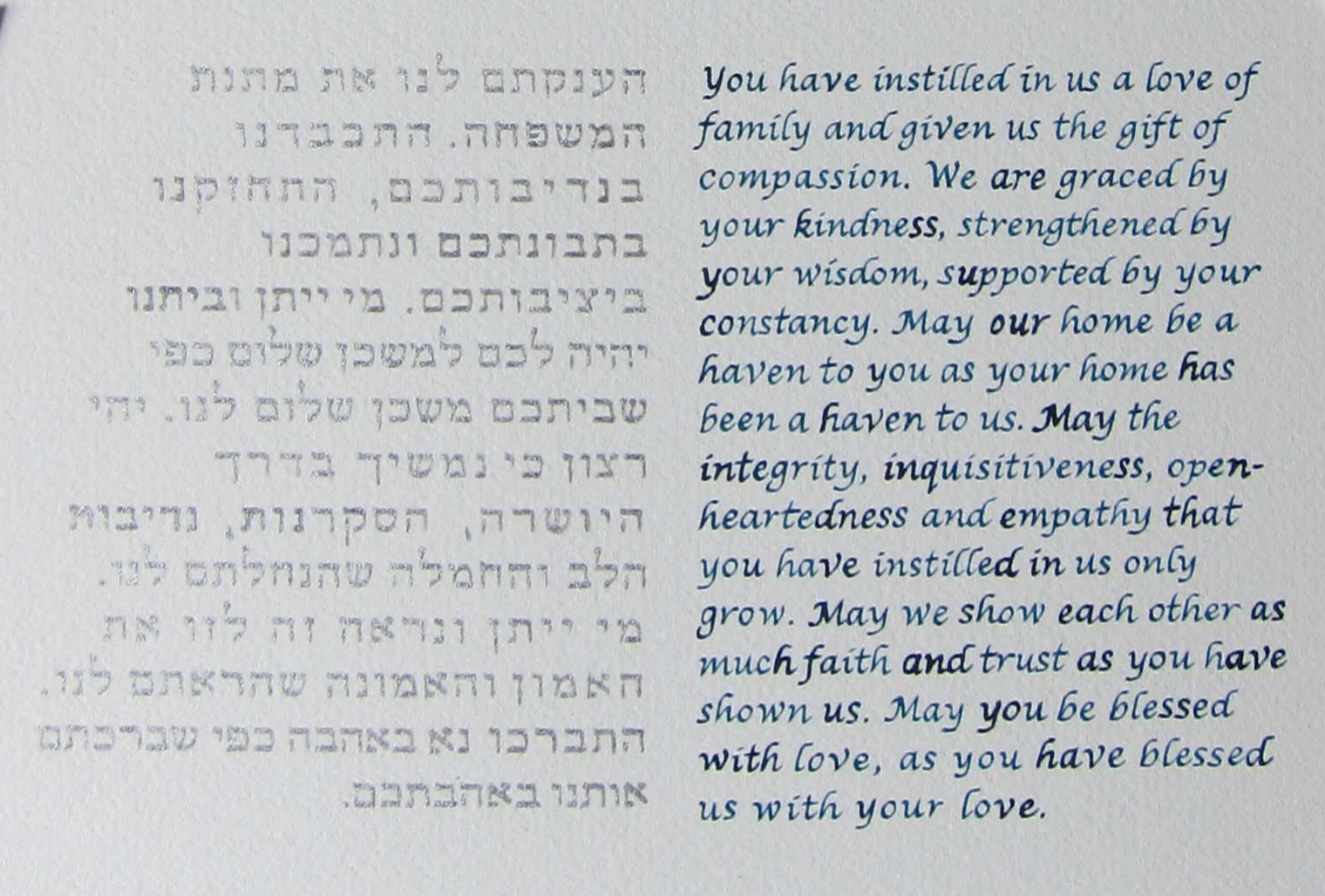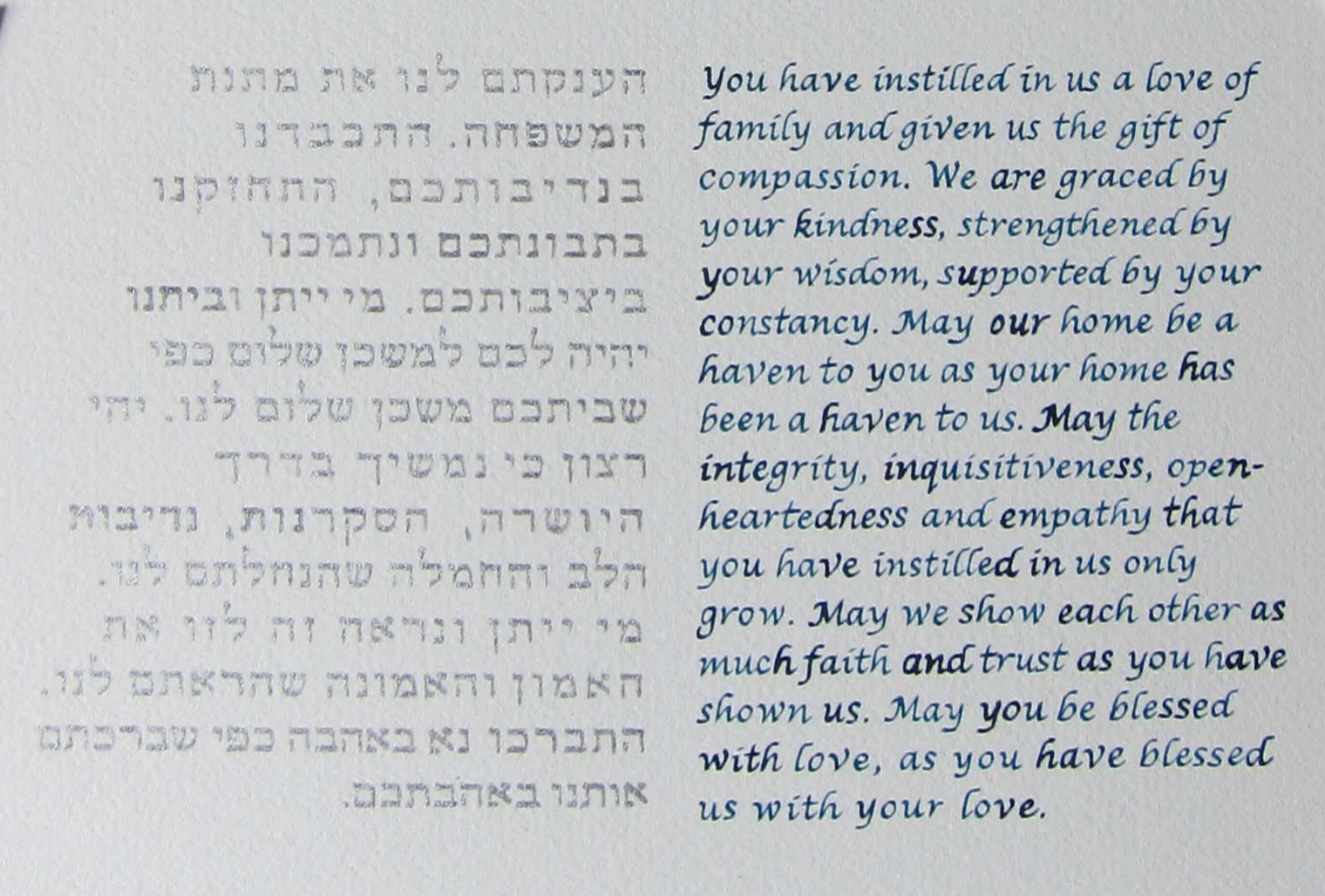 Parents/Grandparents Blessing - Hand-Lettered Custom
Honor parents and/or grandparents by adding one or more hand-calligraphed Parents/Grandparents Blessing to your order. Blessings can be created to match the same designs and ink as your ketubah, or using any of the other colors and designs available on this site.
Hand-calligraphed on 9″ x 11″ watercolor paper
Available in Hebrew, English, both, or any other language of your choice (you provide the text). You can also choose to write your own, up to 200 words.
Blessing text:
"You have instilled in us a love of family and given us the gift of compassion. We are graced by your kindness, strengthened by your wisdom, supported by your constancy. May our home be a haven to you as your home has been a haven to us. May the integrity, inquisitiveness, open-heartedness and empathy that you have instilled in us only grow. May we show each other as much faith and trust as you have shown us. May you be blessed with love, as you have blessed us with your love."